Deprecated: Function create_function() is deprecated in /homepages/39/d517391878/htdocs/clickandbuilds/iNtegra/wp-content/plugins/wp-spamshield/wp-spamshield.php on line 2033


Do you or your spouse get angry all the time at small stuff which shouldn't be the reason for such a significant blast? Now you want to make a change. You want things to be different. Anger is inevitable; it affects physical health. Anger weakens the immune system.

iNtegra Anger management classes & workshop helps you manage your anger that can be towards anyone be it office or at home on spouse or family members. Anger can be in response to in lot situations like criticism by the spouse, perceived criticism, disagreements, expectations from the spouse.

Anger destroys marriage

If your spouse is getting angry at you often & you are fighting over small issues then it's a sign one of you must learn the anger management skills. Anger management in marriage will help you improve the love in marriage. It supports both partners to understand what are the expectations.

Anger management session by iNtegra Marriage counselor for one on one can be taken any day. It's a 2-hour class. If your spouse is not willing to go for anger management session, then you can come on your own to discuss how to manage your frustrations from the spouse anger.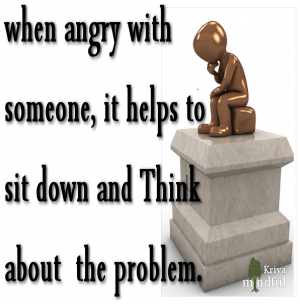 Workshops in the group for couples are done every week. Couples who have gone through our anger management session are called in the workshop for free, so you can relate to other people anger management also. It's a journey we all take together. You are not alone we are a family.
Anger is not a disease; it can be managed if you know how. Life is joyful. So take the first step for counseling by learning how you can control anger. Inappropriate anger & constant fights can destroy the marriage. You are not alone. If you or your spouse get angry with everyone who is emotionally attached to you, then it's a sign to learn anger management.
In anger, spouse says lots of things, but after some time they do realize & apologize for their intense anger & what they said. Anger can be at the slightest perceived threat of disrespect. Are you jeopardizing the chances to make your marriage a happy marriage? You want to spend your life happy not lonely suffering depressed sad. Angry people are sensitive people & want to get the things done as per their expectations.
If you understand what happens in the brain during this anger phase, it helps you better manage anger next time. It's good that you acknowledge that is an issue & you want to make a change & due to that desire you are on this page. It's a good thing when you have a willingness to fix things & acknowledge that management of anger is required. Anger is a cover-up for the feeling of getting hurt.
Next time when you get in anger situation use STOP::
S: Stop before you react, stop right there, stop for a second.
T: Take a breath, intake a deep breath will provide lot of oxygen & give you time to stop
O: Observe it, watch the situation, watch what's happening, where you are, what situation you are in, name it, then name the situation where you are.
P: Perceive instead of reacting, see think, what you are about to say or do in anger if this will improve your relationship or resolve the conflict, what's the next step.
Remember anger management is learned behavior & it will improve with practice once you know how.
Call iNtegra Marriage Counsellor in Delhi & have a confidential talk at Phone@ +91-98-1118-1117
. Learn more about the triggers, thoughts & behaviur of anger to manage anger effedtively.